American Made Facebook Fan Page-Join Now!
Also: Murrieta Hot String

s
Playing the best in gypsy jazz and standards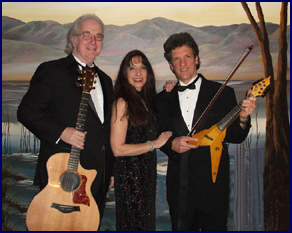 CONTACT: NAT WYNER AT 951-970-4557
or email: americanmadeband@earthlink.net
PO BOX 153 MURRIETA, CA 92564
Promotional DVD Available

Variety photo by Nick McCabe of Front Row Photo
Photo Editing by Reese Bordelon
American Made Logo Design by Phil Thorstenson

Nat Wyner plays a 6-string Viper violin,
made by Wood Violins.
For more information, go to
www.woodviolins.com
(Please mention you saw it here)
In Memoriam
drummer
Bruce William Maron
October 13, 1949 -
August 28, 2002
Click here for a photo tribute
to Bruce.